PAUL & SOPHIA
DUO PIANISTS
"Two Pianos, Four Hands, Two Hearts"
Paul & Sophia – Standard Bio
More than music was floating through the air when the Kiev Symphony Orchestra and Chorus visited Troy, North Carolina in November 2000.  Cupid's arrows were flying as well.  In only a short three days, Trinity Music Academy director Paul Chandley and Sophia Pavlenko, a young composer and pianist with the group, found themselves strongly drawn together.  Pavlenko's mother, Larissa, also a member of the orchestra, watched along with Chandley's many friends as love bloomed between the musical couple.  At the time, Pavlenko's English was minimal.  "When we met, we connected on a musical/emotional level," she says.  "Classical music goes from century to century from people of different cultures.  It speaks directly to the heart.  It can speak to something you don't know about yourself."   Chandley adds, "It's a great unifying force in the world.  It crosses cultural boundaries.  Playing with Sophia the first time was the most fun I've ever had."
After a one year international courtship, the couple were married in Troy with the entire community joining in the celebration.  Knowing that his bride was influenced by Rachmaninoff, Chandley gave her Rachmaninoff's piano as a wedding gift.  When no grand pianos are available at a venue, the piano travels with them as one of their two pianos.
The Chandleys have been a pro duo for 20 years. Characterized as "Four Hands, Two Pianos, One Heart," they arrange all of their own music.  Performances number a minimum of 24 concerts a year.  Programs are for all kinds of audiences and range from classical to ragtime.  Chandley calls their music "virtuosic, beautiful, very approachable, very listenable.  If you hear the two of us playing the two grand pianos, it's a pretty spectacular evening," continues Chandley.  "And we love doing it.  I think our enthusiasm radiates across the footlights to the audience."  Their programs include music they call:  "Americana," "Classical Favorites," "Scary Halloween," "Christmas with the Chandleys," to name a few.                                                                                                       
The couple launched The Paul and Sophia Music Foundation in February 2017.  Its purpose is to bring opportunities to musicians in Montgomery County, as well as across the nation, to hone their talents and provide opportunities to pursue music as a career. 
PAUL & SOPHIA
DUO PIANISTS
"Four Hands, Two Pianos, One Heart"
Paul & Sophia – Short Bio
Paul Chandley is from the mountains of east Tennessee and western North Carolina.  A child prodigy, he could read music notes before he could read words.  Sophia Pavlenko, born in Siberia and raised in Kiev, Ukraine, was also a child prodigy who wrote her first composition at age 5.  Consummate solo performers, they met when the Kiev Symphony and Chorus lost one of its U.S. venues and substituted a performance in the small North Carolina town where Paul was director of the Trinity Music Academy.  It was love at first sight.  Sophia spoke little English, Paul spoke no Russian, but according to Sophia, "When we met, we connected on a musical/emotional level."  "Music crosses all cultural boundaries," explains Paul, "and speaks directly to the heart.  Playing with Sophia the first time was the most fun I've ever had."  After a year's international courtship, they were married in that small North Carolina town and their future as a piano duo was sealed. Paul and Sophia have been delighting audiences for the past 18 years with their own arrangements from Classical Favorites to Ragtime, along with Sophia's dynamic original compositions.  When two pianos are not available, they load theirs (one, Paul's wedding gift to Sophia, belonged to Rachmaninoff) into a truck, and haul them to the venue.    The sounds that floats from their two pianos have been called "virtuosic, beautiful, very approachable, very listenable."  It is evident that Paul and Sophia love the music that they play.  Their enthusiasm radiates across the footlights to the audience who by the end of the concert, has leaped to its feet. The couple launched The Paul and Sophia Music Foundation in February 2017, to support, educate and nurture a new generation of musicians.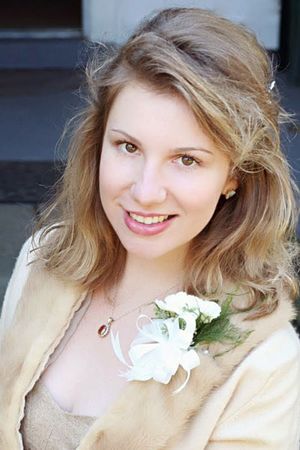 Pavlenko-Chandley was literally born "on the road" in Siberia on the far shore of Lake Baikal in Ulan-Ude, Buryatia.  Her mother and father were under contract with the opera house there.  Sophia was only a couple of months old when her family returned to Kiev, Ukraine her hometown.  Sophia was raised on the top floor of the official Musicians' Residence in downtown Kiev.   A child prodigy, whose parents were both noted and very famous musicians, she began to play the piano at age 4 and wrote her first composition at age 5.  She attended a special music school for Ukraine's most gifted young children, the Lysenko Conservatory, from the time she was 7 until she was about 16.  Then she attended the premier music conservatory in Ukraine, the famous Gliere Conservatory, that has trained some of the world's finest musicians and pianists including Vladimir Horowitz. There she studied under the world renowned master piano teacher Lidia Nikolayevna Kovtiukh.  "Only the best were lucky enough to attend," says her colleague and partner Chandley, "and now she is considered one of their crown jewels." During and after her studies, Pavlenko-Chandley found herself in constant demand as a performer and she joined the Kiev Symphony and Chorus as a solo pianist and composer. 
            Pavlenko-Chandley has toured extensively throughout the world and traveled to all 48 of the contiguous U.S. States.  Over the last two years, she has presented 90 concerts in North Carolina alone.  At present, she has over 400 compositions to her credit and some, including her astounding 1st and 2nd Piano Concertos, have been featured regularly on programs of the Kiev Symphony and Chorus and the Raleigh Symphony Orchestra.  "The Parables," a masterwork oratorio was her first major sacred composition.  She has now finished her first symphony and is hard at work on her first opera, "Wings of the Viking."  Her music is regularly featured in orchestra concerts and recitals all across the U.S., Canada, and Europe.
            In 2008, Pavlenko-Chandley qualified for the prestigious Vladimir Horowitz International Piano Competition in her native Ukraine.  International politics and the world economic situation intervened, however, and the competition was postponed.  Although disappointed, Pavlenko-Chandley has always understood that her beloved country has much more important things to worry about right now.  She has since moved on to much bigger and better things here in the U.S. but still dreams of coordinating joint, collaborative music projects with the Ukrainian music world.  Currently, Pavlenko-Chandley is also a standing judge for North Carolina Piano Concerto Competition, a founding board member of Opera Experience Southeast, a non-profit organization designed to nurture and promote emerging operatic talent and on staff with the Mid-Ohio Opera Company.
            Chandley says it's extremely rare to have a composer who is also a performer, like his wife.  The Russian/American musician Sergei Rachmaninoff (1873-1943) was the last commonly known example of a famous composer who was also an outstanding performer.  "Rachmaninoff is one of my favorite composers," says Pavlenko-Chandley, "and I still get much inspiration from his work."  When they were first married, Chandley gave his new wife Rachmaninoff's piano as a wedding gift.  She still composes and performs on it.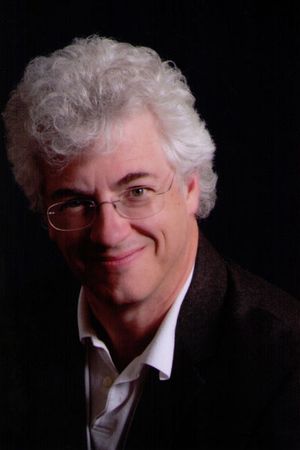 Chandley and Pavlenko-Chandley were both raised in musical families.  Chandley's mother is a piano teacher.  "Paul could read musical notes before he could read words," she says.  With family ties in the mountains of western North Carolina and east Tennessee, Chandley was raised in Wake Forest and received his Bachelor of Music in Performance from the University of North Carolina at Chapel Hill. His Masters and Doctoral Degrees in Performance are from the Kansas City Conservatory of Music where he ranked first and graduated with highest honors.
            As a Rotary International Scholar, Chandley studied music performance at The Mozarteum Conservatory in Salzburg, Austria.  He won numerous piano competitions including the International Beethoven Piano Sonata Competition and the Czerny Foundation Piano Competition.  His piano performances include all of the standard literature for solo piano and solo/orchestra works including all suites by Bach, Beethoven sonatas and concerti and all major works of Chopin and Liszt. 
            For six years, Chandley was director and general manager of the Bayside Opera Company in New York City.  He has taught at a number of prestigious institutions including the Mozart Conservatory in Austria, the Prince Regent Conservatory in Germany and the New School for Social Research in New York City.  He was a pianist both at the Metropolitan Opera and on Broadway and has appeared with orchestras and in opera houses around the world.  He has represented the U.S. as an artist at the United Nations, the Turkish Embassy of Austria, the Italian Embassy of Austria and the United Nations Diplomatic Corps of Germany. 
            Chandley is currently the Executive Director of the Trinity Music Academy in Troy, N.C.  He has been a regular guest conductor for the Raleigh Symphony Orchestra, the Kiev Symphony, the Rockhill Opera Company, the Kansas City Opera Company and the Opera Company of  North Carolina.  He founded and currently directs Montgomery County's regional 40 piece orchestra in residence at the Trinity Music Academy. He is also the music director and conductor of the Mid-Ohio Opera Company.